Careers
Indulge Yourself In A Sweeter Future
Careers
Indulge Yourself In A Sweeter Future
Careers
Indulge Yourself In A Sweeter Future
Careers
Indulge Yourself In A Sweeter Future
Careers
Indulge Yourself In A Sweeter Future
Our Mission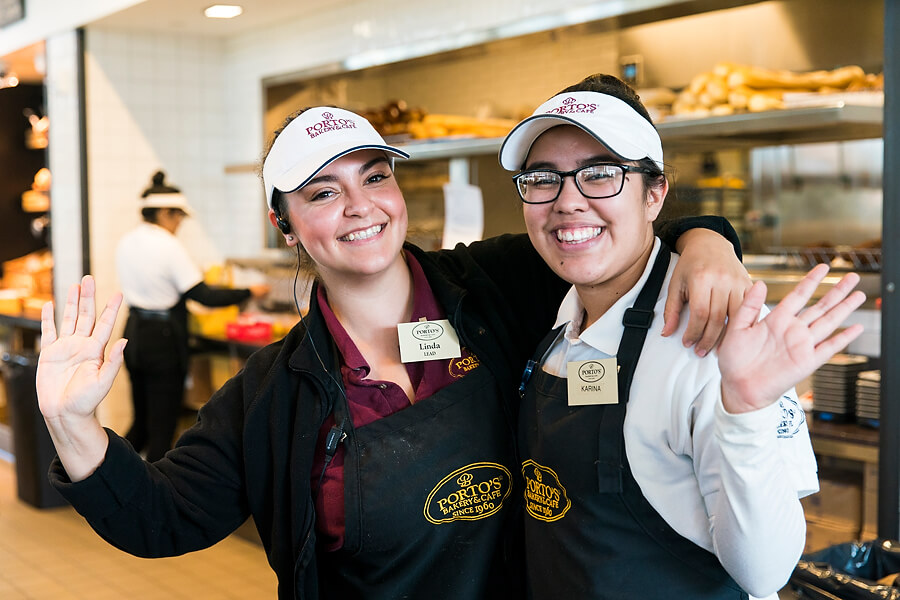 Our Mission
At Porto's Bakery we strive to create an enjoyable and fulfilling experience for our guests and our team. Enjoy a career enriched with opportunities where you can grow in a dynamic and family friendly environment. Together, let's savor the taste of an accomplished future.
Apply Now
Benefits Overview
Benefits are offered to eligible employees and are subject to change each year.
Competitive Pay
Health, Vision and Dental Benefits
Life Insurance
Paid Vacation
Paid Holidays- Memorial Day, Day after Thanksgiving, Christmas and New Year's Day
Paid Sick Leave 401(k)
Employee Discount
Share our passion for success
Infuse your talents and passion with our expertly developed baking, culinary and business fundamentals. Create your personal recipe for success at Porto's Bakery!